SUPER-SMALL-DATA
Generate consumer insights.
Data at the size of a single human being.
Learn more
MOBILE MEDIA SERVICES
Increase brand awareness
Geolocation performance.
Learn more
Welcome to the neutral data ecosystem
Sitting in a unique position in the industry, Logan brings together mobile media and data buyers and sellers in real time.

260M
real people you can message right now.

76%
consumers stay reachable after 2 years.

2B
daily data points processed.

+6500
dimensions to consumer profile.
How we're different
Logan brings forward a range of services and tools designed to optimize our partners marketing capabilities.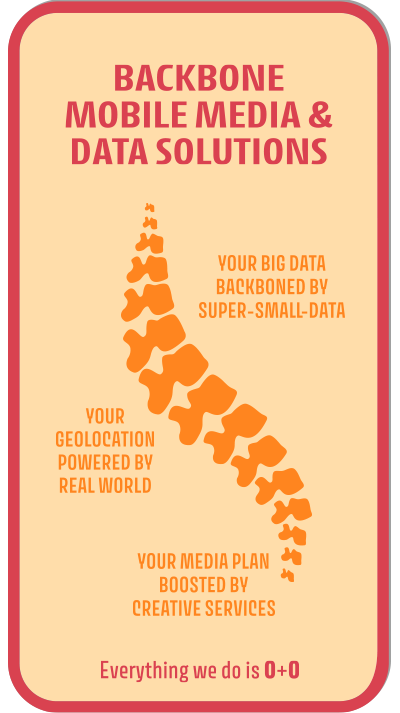 Efficiency
Single point of integration services for agencies and brands.

KEY in hand service, covering from audience designing to creative ad serving and post campaign attribution.

Troubleshooting & deal management tools.
Transparency
All our data is neutral and agnostic.

Certified fraud detection, invalid traffic & malware tools.

Dashboards, reporting and marketplace tools and workflows

Third party auditing integrations.
Results
Everything we do is measurable.

10x average incremental return on spend.

Award winning creative studio.
"Logan is leading the way in Brazil's mobile marketing industry."
Filipe Bartholomeu

CEO @ AlmapBBDO
"We work with Logan for its creativity, exclusive data insights and excellent service."
Patricio Busso

Advertising, Media and Digital Marketing Director @ Citroën
"Logan is essential for our mobile strategy. The company is really innovative and their campaigns have a proven impact on our sales growth."
Fabiola de Honor

Performance Marketing Manager @ Grupo Martí